Clemson
Hater's Guide to Clemson Football Week 1: Kent State Sucks Booty
Everyone knows Clemson is an amazing school. Two National Championships, amazing academics, and a friendly atmosphere makes for a great place to spend four years. We also have a kick ass mascot. Tigers are beautiful and ferocious, one of the best apex predators around. But how we do stack up to the schools on our schedule this year? Is Clemson truly the greatest school around the country? This season we're going to break down why every team on our schedule sucks, and this week we take a look at the Kent State "Golden Flashes." Already off to a bad start, Kent State.
Kent State
Year founded: 1910
Mascot: Golden Flash
Conference: Mid-American Conference
Record Vs. Clemson: Never played each other before
Breakdown:
If you're looking for bad athletics, uninspiring academics, and want to freeze your ass off in the winter we might have found the perfect school for you! Nothing screams mediocrity like being in something called the Mid-American Conference. Last we checked Kent is not a state. Strike two. A quick glance at their Wikipedia page shows they are actually in Kent, Ohio. This makes sense because Ohio is the most boring state in the Union and no one should want to be associated with it.
Kent State's athletic teams are known as the Golden Flashes, or Flash, or whatever the plural of flash is and whatever the hell it even means, your guess is as good as ours. Their helmet has an angry bird looking thing on it so it must be a bird? How exciting.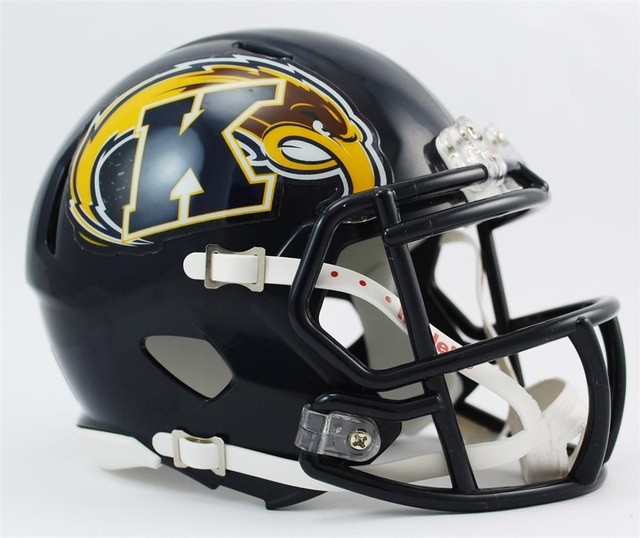 Shockingly Kent State does not have a good football team. They finished 2016 with a record of 3-9. Yikes!
"Fun" Facts about Kent State:
The oatmeal pie loving, perpetually angry, and devil worshipper Nick Saban actually graduated from Kent State… so that's cool. Maybe that's why Nick Saban is always so mad — because Kent State is just such a boring, awful school. Also Lou Holtz, the guy who sounds like he's always got peanut butter stuck on the roof of his mouth, went there.
Clemson fans might remember Lou Holtz as the guy who was the coach at Carolina when Clemson won 63-17. Probably the most notable alumni of all is Dav Pilkey, who wrote the Captain Underpants books. At the very least, they don't call themselves THE Kent State University. Looking at you Ohio State fans.
Looking at what Kent State has to offer this game should be a walk in the park. The only way they win is if Nick Saban miraculously returns, and that's just not going to happen. This game is really just a warmup for next week. Tune in next week when we'll talk shit about the fake Tigers of Auburn.
Need something to do on your walk to class? Listen to our podcast!