NYU
NYU Wellness Center Overwhelmed by Amount of "Crazy" Students
If you're in need of mental health treatment, whatever you do, don't call (212)-443-9999. In order to manage the overwhelming hordes of students who need treatment, NYU Wellness has begun outsourcing students to other NYC therapy services. So, it's official: NYU now has too many crazy people for the university health services to handle.
The NYU Wellness Exchange claims to not have enough resources to provide students, who have paid for Washington Square Student Health Insurance, with more than 10 therapy sessions before they kick them out. If you've reached your 10 session limit, fear not! Additional therapy sessions are offered . . . for a fee!
Apparently mindless of just how expensive NYU is, the Student Health Center wants us to pay even more money to supplement the insurance plan that we've already paid for. Regardless of the severity of a student's needs, NYU is quick to have someone else deal with it.
"I went in for my 10th complementary session and was sobbing and talking about my parents' divorce when the timer ran out," said sophomore Avery Stevenson on the quality of her treatment. "They kicked me out and brought in another student within 45 seconds."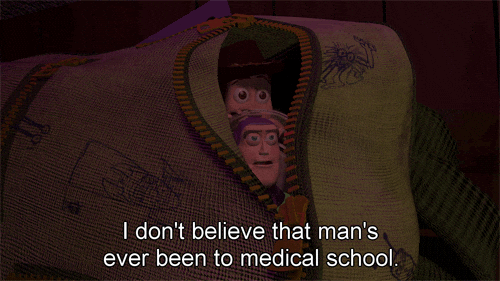 For some, the convenience of strolling to the Student Health Center after class or before dinner is the biggest loss.
"I get a lot of anxiety over my schoolwork, so they sent me to a therapist in Brooklyn," said freshmen Justin Spencer. "But they didn't tell me that the only available appointment time ended 20 minutes before my statistics class."
Even worse, NYU occasionally refers students to practitioners who don't even accept Washington Square Student Health Insurance. For those who can't fall back on their parents' insurance coverage, paying for expensive New York City psychiatric care is not an option.
One CAS student has capitalized on this carelessness by opening an amateur therapy service inside a Bobst study lounge.
"I'm not, like, licensed or anything, but my friends tell me that I'm really insightful," said Beth Walker, an entirely unqualified senior who is only insightful when completely trashed in a Bar None bathroom.
All jokes aside, the mental health of NYU students should sit high on the list of the university's priorities. The administration must do whatever it takes to attain and manage the resources needed to offer help to the students who need it. Any objection to this would be unreasonable, irresponsible, and reckless.
WATCH: As the Final Four begins, here's what the Pac 12 is talking about: