Recently we stumbled across The Odyssey's piece on "15 ways you know you went to UNCC for your undergrad". Tl;dr: Geese, construction, you know you live on a college campus when you walk around college breathing college air. Cool.
We can think of twice as many better, more UNCC-accurate reasons:
30.) You've taken the removal of Belk Tower very personally:
That tower spoke to us (even if it was sometimes through Preacher Gary).
29.) No one in the math department speaks English:
Nothing like learning two foreign languages for three credit hours. UNCC might have a problem.
28.) You're not sure if where you're walking is a sidewalk or a parking lot or a construction site:
The construction and confusion ~never stops~!
27.) The weekends are a ghost town campus:
Seeing that we're 10 miles from uptown, you probably thought you'd be living up the city life. Turns out, you're still a broke, under 21 college kid with no car living on University Island. Being a suitcase school definitely shows on the weekends, but hey, it's two sweet, peaceful days away from that crazy roommate!
26.) You know not to schedule a class in Epic and the next one in Fretwell:
Good luck catching that bus in 15 minutes.
25.) The new Panda Express in Cone is alright, Chipotle and Cook-Out are still the real MVP:
They might not be on campus, but they are within walking distance.
24.) Nothing has disappointed you more than UNCC's shitty wifi and Moodle: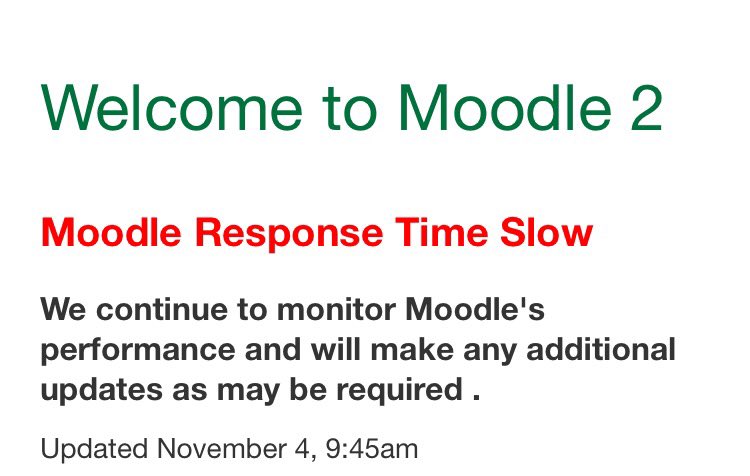 We mean, it's not like we have ONLINE TESTS AND UNFORGIVING PROFESSORS OR ANYTHING. Even our websites are under construction.
23.) Or our IT in general:
We loved the email scandal of 2015.
22.) You know it's somehow very possible to walk uphill both to and from class:
No need to visit Mystery Hill in Blowing Rock, right?
21.) When you get a twenty emails and phone call at 5 a.m. to move your car or be towed on game day.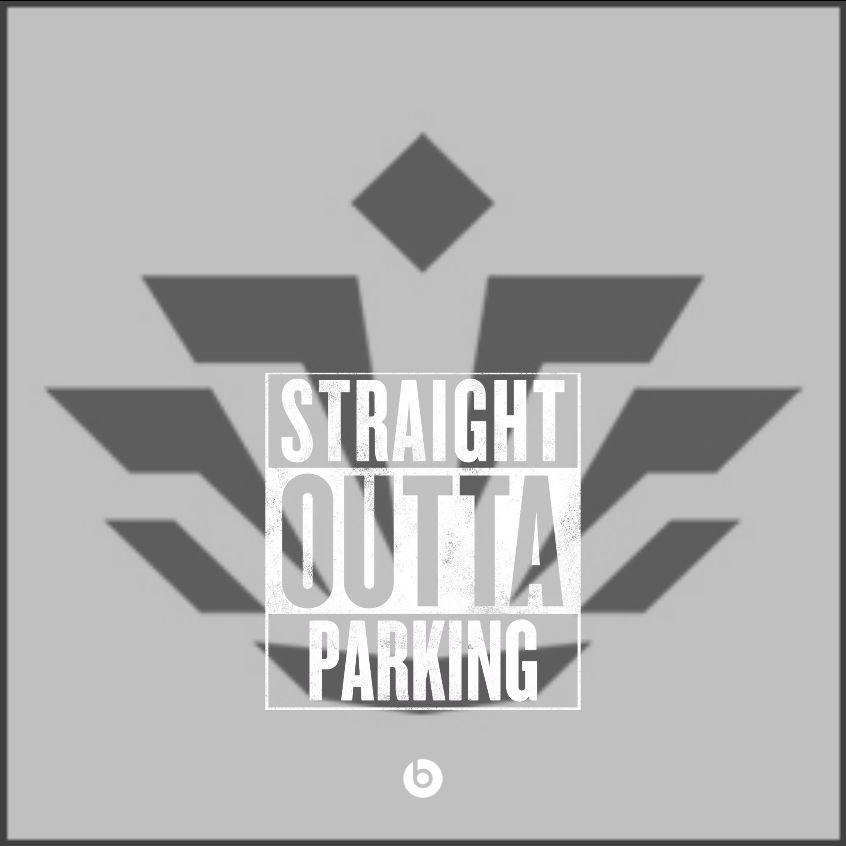 You're not even salty though, because you're going to start drinking at 8 a.m. for that noon game.
20.) You're physically unable to stay at a football game past halftime:
We're really not good at this whole school spirit + footballing thing, are we?
19.) You're also very familiar with losing.
"DEVASTATING" ????????????
18.) … But, you're perfectly comfortable hopping on that Carolina Panther's bandwagon:
We do share the Queen city territory; they're like the older sibling we live through vicariously. 9-0 KEEP ON POUNDIN'! (Mostly so we can keep getting those Papa Johns and Krispy Kreme deals!)
17.) You're incredibly apathetic towards campus organized activities unless they involve Michael Jackson Carrot Top singing:
He's the only reason we would ever sit through Niner Idol. If you could just sing us to sleep with your damn beautiful Sam Smith covers… #youshouldvewon #canilaybyYOURside?
16.) Even though you know it looks and probably is disgusting, you've contemplated jumping into the pond by SoVi and the high rises on more than one occasion:
15.) You've taken in this view from Crowder's Mountain:
It's the closest thing we have. We just want to be a cool mountain school like everyone else.
14.) When you party it up at Club Atkins all day, 'erryday:
13.) The Gold Dusters slay compared to the cheerleaders:
They're basically the whole reason we go to football games.
12.) You're constantly surrounded by really attractive people:
We're not even saying this to flatter you — this is a ridiculously good looking school. There's nothing finer than a Forty Niner. NOTHHHIINNNNNGG!!!!
11.) The fall season means you're inevitably going to fall and bust your ass on the student union bridge:
10.) Shirtless Black Guy is the elusive campus celeb:
It used to be Bathrobe Guy, but we're pretty sure he graduated. Shirtless Black Guy, we don't know who you are or why you don't wear a shirt, but seriously, we would LOVE to interview you. Holla at us.
9.) You don't know how to feel about our mascot:
Does our mascot even have an official outfit or does he just change jerseys from football to basketball season? Did the founders even care if we were going to be called gold-diggers?
8.) You waited two years for Belk Gym to open:
"It'll open fall of your freshman year- oh no, wait, next semester for sure- what? Jokes, we just want to have more construction."
7.) When Crown's plates are hotter than the actual food:
6.) Springtime means you will be assaulted by inchworms:
During the spring, inchworms hang down from the sky, every tree on campus, and live in your hair. You will be finding them everywhere — and we mean everywhere. Be prepared, freshmen.
5.) The only free stuff you get are plastic cups, Jimmy Johns, and shitty beanies:
Thanks Housing and Residence, we pay $4000 to live in a cockroach-infested dorm, the poorly stitched beanies made everything better though.
4.) The Geese find ways to shit on your life in more ways than you think possible:
Check the bottom of your shoes after that walk to SoVi. Don't forget when you're innocently trying to walk home but you've forgotten that it's nesting season. No worries, the fucking geese haven't forgotten. Cue hissing and running for your life.
3.) The sight of this makes you LOL:
Oh ECU, how we love to hate you. Until Halloween that is, then we're besties.
2.) The "Craver Road Walk Sign" is never off:
It's kind of a comfort to hear, now.
1.) When you accidentally cut yourself, and you're literally bleeding green and gold:
Alright… maybe too far. 
UNC Charlotte might have its ups and downs, but it's probably the only school we could get accepted into for our undergrad experience, so we're going to keep loving and cherishing it anyways. The Black Sheep still thinks the Niner Nation is pretty kick-ass, don't you? 
Want to read more?
Follow The Black Sheep on Twitter @BlackSheep_UNCC!