When you think of Oxford, MS you think of the Grove and the late night bustling of the Square; however, over the last few days it has been a raging monsoon. If you're at your wits end then we at The Black Sheep have got a few ideas to keep you from getting stir crazy during this gloomy season.
5. Do what you've been training for — watch Netflix: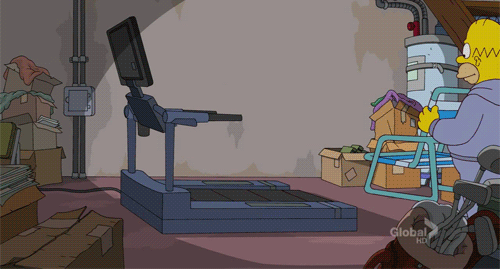 There is a reason that watching an insane amount of television shows or movies in a row is called a marathon. You train for a marathon by running shorter distances to build up your body to its physical peak. The same goes for watching a few shows at a time so your eyes can adjust and don't get all twitchy. A rainy day is the New York City Marathon of show binging.
4. Read something that isn't required for a change:

We're sure you're thinking "Yo, books are boring dawg." Not to sound like an inspirational teacher that's been sent to an inner city high school to help a multi-racial and ethnic class with hearts of gold learn they can overcome the "System," but reading is fun gosh darn it. Read American Sniper and see if reading is a boring thing to do.
3. Learn a new skill/finish a pet project:

Rainy days are the perfect time to pick up the old acoustic guitar and channel your inner Dave Matthews. There are so many things you can do with the newfound time. Practice magic, make snicker doodles, or learn origami so you can send cryptic swan notes to your enemies. We've all had that one project we just didn't have the time for, so go finish the idea you had of a novel where a detective gets sent into the future and uses his old school know-how to solve futuristic crimes.
2. Go dancing in the rain:

A little rain water is good for the pores and if you can't think back to a time when you went out into the mud to toss the pig skin around then you most likely were a Bubble Boy. If you don't understand why anyone would want to go out in the mud then you forget where you are, the past time of Southerners everywhere is called muddin'. Using ATVs, dirt bikes, rickshaws, etc. everyone is getting dirty and having some good ol' fashioned American fun.
1. Sleep in:

We appreciate you waking up today to read our newest articles, but you can go back to bed, you know you want to and you just need an excuse. Your bed doesn't judge you it only wants to help you. We all love sleeping and the real beauty is that you can do all the things I just mentioned at the same time in a dream, you can even be that inspirational teacher if that's your inner ambition. You've had tough days and there are tough days ahead so count some black sheep and get some rest.
We would like to warn you ahead of time that we are not liable for your laundry bill or you getting a cold if you decide to venture out. We suggest in any case that you eat chicken noodle soup and use an extra rinse cycle for especially dirty clothes.