Chicago
15 Adventurous F***ing Things You Can Do in Chicago This Summer, OK?
Every summer calls for some goddamn adventures, and a summer in Chicago is a blank fucking slate begging to be filled with new experiences. What's up candy-ass, Uncle Art here. I've been living in Chicago for 35 years. Before we get this bad boy rolling, let's get you dressed for the occasion. Lucky for you, I wore my Urlacher jersey under my '06 Super Bowl pullover (fuck Grossman), so this is all yours. Now let's light up these cigars and get going, buddy. 
15.) Go to some fucking parks:

First things first, this is gonna be a long fucking day, ya nancy. Let's get this boring shit out of the way before anything else. Look at all that grass? Impressed? Cool. Let's get this show on the road.
14.) Look at the fucking river:

Wow, well if you thought the parks were fun, just wait til you see the river. This shit used to be a heaping pile of smelly-ass garbage, and now they have restaurants along it? You shouldn't go to these, unless you pay — I'm a little strapped at the moment with some parlays at the track. That Chick-Fil-A down on State? That's more our speed.
13.) Look at all the fucking buildings:

Look up. HA, MADE YA LOOK, BITCH HA HA! Nah, but seriously, there's a lot of buildings and they're kinda cool. Don't worry, you'll have all the time in the world to check these out as we walk around more. Goddammit, your feet don't hurt yet? My fucking bunions are acting up again. 
12.) Eat some fucking deep dish:

Yes, the pizza here is like a fucking cake and one of my cousin's nephews literally fucking drowned in a slice one time, shit you not. We're going to Lou's, so shutthefuckup, I live here, his one's the best. I don't care what you heard on the Travel Channel. 
11.) Ignore a fucking homeless person:

Stop fucking looking at him. Stop. Yeah, it's unfortunate, but that's life. This jabroni also smells like stale piss and garbage. Let's get a move on. 
10.) Go to Wrigley-fucking-Field:

Thank god, finally some shit that won't completely suck! Yeah, the Cubs are good now and Kris Bryant is a babe, or so daughter, Clarissa, says. I'll be downing $9 beers and complaining about how they're $9 while you gawk at everything.
9.) Ride the fucking El: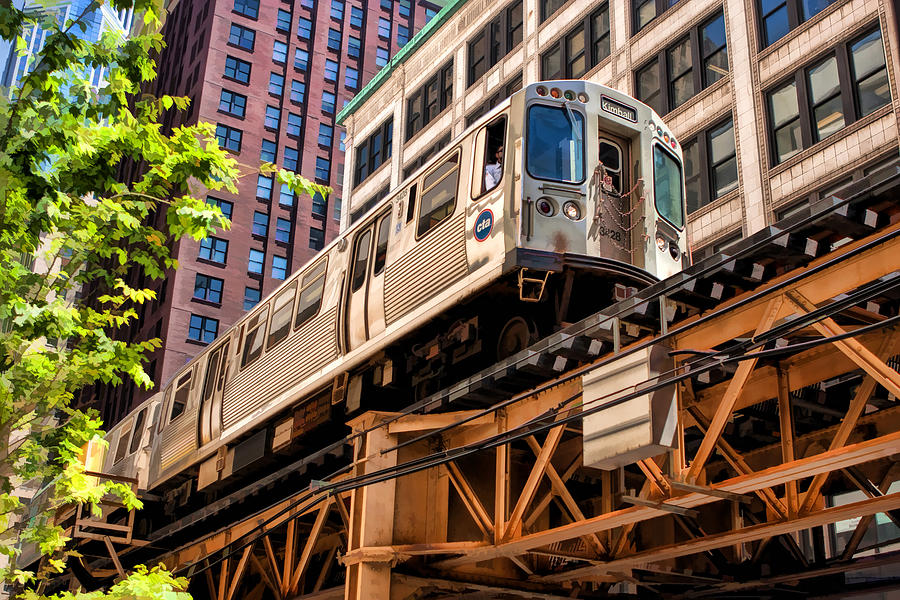 Ooooh, it's the El. The rollercoaster of Chicago. No, stop it. Don't give that dude attention either. He may be pissing on the seat, but that's totally fine. It's the Red Line. Get used to that.
8.) Go to a fucking White Sox game I guess:

You finally made it to the South Side. Just as shitty as everyone said, right? Don't worry it's completely normal that there are seven people here. No one cares about the Sox. My buddy, Ricky, is having a bar-ba-que after the game. Wanna go? 
7.) Eat some fucking crazy ass hot dogs: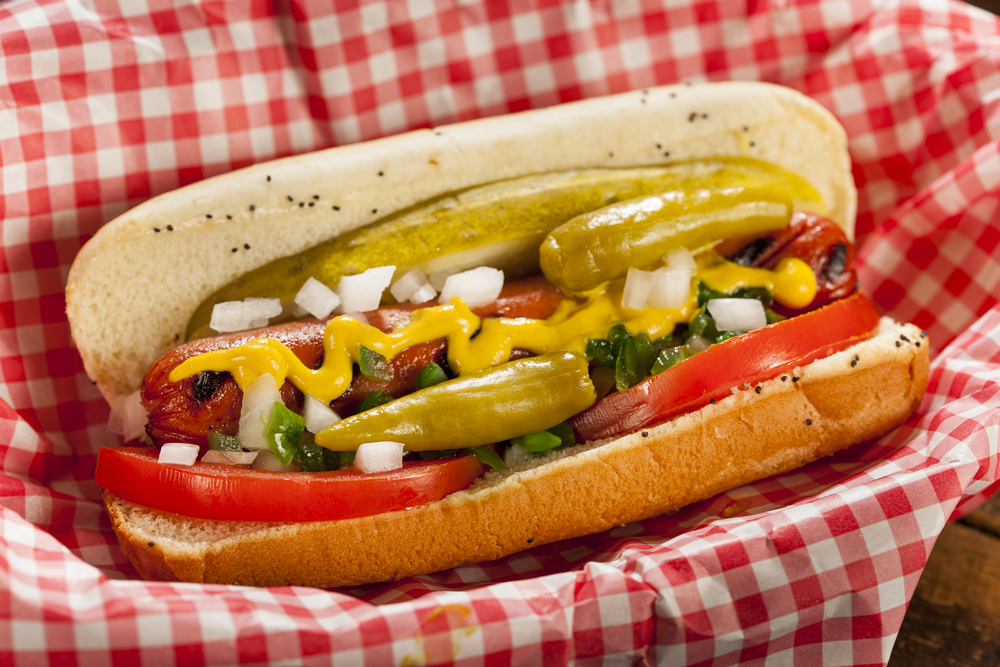 How do you like your hot dogs? Did you say Ketchup? F-U-C-K-O-F-F. Here's one with literally everything we could think of except that one thing you like. Me?? I'm more of a dipped beef guy myself. 
6.) Go shopping on fucking Michigan Avenue:

Oh, we're not buying anything. We're just here to look at all the cool shit and hot moms.
5.) Look at the fucking lake:

Am I seriously staring at water right now? Jesus Christ, someone save me, I could be doing this at home in front of my sink. 
4.) Look at the fucking Bean:

Yeah, take a picture in it. Oh, make sure you lay down and put your feet on it. That's the most original picture you can take–oh, stop! What're doing? Don't touch that. You know how fucking filthy this thing is?
3.) Buy a pack of cigarettes for fifteen fucking dollars:

Honestly, I've been looking forward to this part all day. Really wish I made this the first thing on the list.
2.) Piss in a fucking alley:

Well, we're back on my bullshit, as Clarissa says. Might as well hit rock bottom while we're at it.
1.) Ride that stupid ass ferris wheel at Navy Pier and watch the fucking fireworks:

Okay, I've never done this one, but I really hope it isn't the most magical experience of my life. That bitch of a wife of mine always asks me to go, but it sounds like a waste of time and a fucking earful. 
There ya go. Did you enjoy yourself? I fucking hated it. It least it got me away from Carol for a couple of hours. Fuck, now I gotta go home to deal with her bullshit. 
Oh hey, listen and subscribe to Talk of Shame: