DePaul
A Definitive Ranking of the Sexiest DePaul Alumni
Having cool famous alumni is a point of pride for any school, but DePaul University takes the cake when it comes to the sexiest. Surprised? So are we! Let the record show that we don't have to be a Big Ten to rank a ten. Here's the first annual sexy DePaul alumni countdown:
6.) Pete Wentz:
Pete would have scored higher on this list if it were 2006. Just because he didn't technically graduate (he dropped out a quarter early to work at Subway) doesn't mean he isn't a valued member of the DePaul community. Besides being the most attractive member of Fall Out Boy, Pete also leveled the playing field for hacked nudie pictures and guest starred on One Tree Hill.
5.) Joe Keery:
Joe Keery, Steve Harrington from Stranger Things, probably has massive paper cuts from the insane amounts of v-cards getting thrown at him. The new kid on Netflix has already achieved a viral fan crossover theory with Parks and Recreation's Jean-Ralphio Saperstein played by babe Ben Schwartz. That normally takes years of careful planning! It feels like yesterday he was taking environmental science among the all of the regular people. Admit it: when Steve hit that monster from the Upside Down with a bat you whispered, "That guy went to DePaul."
4.) Judy Greer:
Judy Greer is the the ultimate sexy mystery girl. From Lopez to Garner, she is every Jennifer's best friend. She may play the sidekick, but she is far from it. Her sexy toolbox is filled with manipulative boob flashing and erotic-chic slideshow presentations. She is a true American treasure. All hail Judy!
3.) Richard J. Daley: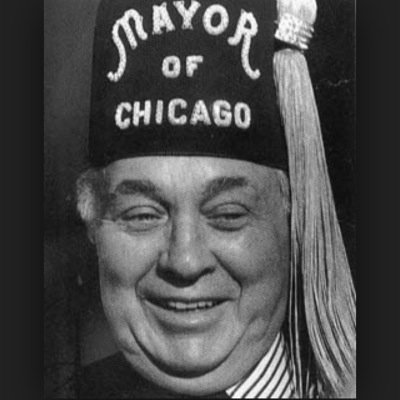 It can't be proven, but Mayor Daley's ghost bribed his way onto this list. He served as Chicago's mayor for 21 years, the ultimate boss of the political machine. The only thing that could get him out of the office was the Grim Reaper. This guy exemplifies long-term commitment and passion, an important thing to note for all monogamy supporters.
2.) Monique Coleman:
Wait, you didn't know THE Taylor McKessie went to DePaul?! Yes, everyone's sixth favorite High School Musical character once roamed the John T. Richardson library looking for a table to sit alone. Stars, they're just like us. Not to brag, but Monique also competed in the 2006 season of Dancing with the Stars. (To save you a Google search, Emmitt Smith and Cheryl Burke won that season. You're welcome).
1.) John C. Reilly:
The babest of all babes. John C. Reilly has such a mesmerizing likeability. It cannot be tamed. Johnny C. could guillotine a litter of kittens and still be one of the most loved human beings on earth. Comedy, drama, musicals: This guy can do it ALL. Hats should be forever tipped as he walks by. He genuinely deserves it.
This might be this year's round-up, but who's to say your name won't be on here next year? It's not like it's that hard. Just become so accomplished that you make it onto Wikipedia's DePaul alumni list. The Black Sheep will take it from there.