The Internet can be a "helpful" place for finding "useful" information, including 121 reviews on Google of our blessed institution of "higher" "knowledge." Here's a look at some of the most beneficial in deciding if you want to go to the school you already attend.
8.) Ryan:
Just two weeks ago, Ryan brought the "most helpful" comment to GVSU's Google reviews. He may not understand that graduating from GVSU is what actually got him his snazzy 6-figure job and that most people with degrees from any school don't work in their field, but when you're right about the staff, you're right about the staff.
7.) Michael:
We now turn to Michael who may or may not have actually looked up/took a tour of GV before enrolling, or just recently grew a pair of eyes. Michael also has problems with knowing what a "huge" campus actually is as he's never set foot on MSU or U of M or practically anywhere but CC. After all, he did just grow eyes.
6.) John:
John really knows what the college experience™ is all about. He seems a little angry that some things in the world cost money (any college in the U.S.), and has now realized that maybe a film degree wasn't necessarily the best choice. What are the chances you'll win Sundance more than once?
5.) Kristopher:
It's only fair to assume this guy's the reason we have 20 captchas just to log into myBanner. We're not entirely sure what this means, but we're concerned.
4.) Dorintin:
Arguably the most helpful Google review of GVSU. Dorintin knows what the people want to hear when visiting a college or choosing to enroll, and is serving it up one sentence at a time.
3.) Brooke & Peyton:
At least some people write nice reviews so it can't be all bad, right?
2.) Daniel:
Nevermind, apparently it's somewhat bad. People seem to agree with Daniel's accusation of an uncaring administration, like Ryan mentioned. As we all know, the internet doesn't lie, so it must be true.
1.) Mozart:
Like we said, everything on the internet must be true.
With both the negatives and positives, and eyeless reviewers of GVSU, there's just one question that still must be answered: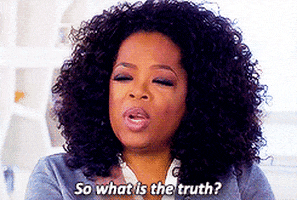 Oh hey, listen and subscribe to Talk of Shame: