North Texas
Immortan Smatresk Sends Out Imperators To Seize Fry Street Parking
DENTON, TEXAS- In light of recent shortages, Immortan Smatresk has decided to send out several of his Imperators in a bid to seize parking from surrounding businesses around Fry Street, announcing his plan early Tuesday morning from atop the Hurley Citadel.
"Today, I send out my War Eagles with Imperator Scrappiosa to claim more parking for our people!" bellowed Immortan Smatresk, to roars of approval from the huddled masses below.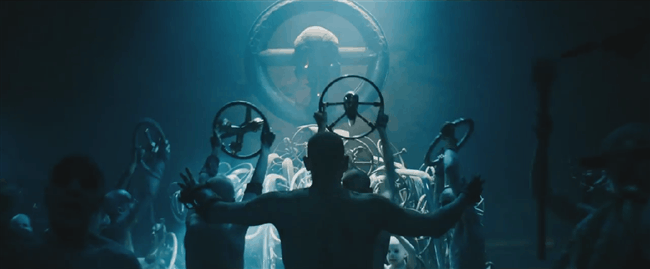 "Fry Street has jealously guarded its treasures from us for too long, and if all goes to plan, perhaps we will reach all the way to Oak Street! Now go, War Eagles, and secure your place on the hallowed plastic benches of Apogee!"
This marks the second time in recent history that Immortan Smatresk has seized parking space from elsewhere in the Wasteland. As recently as this summer, the headquarters of the Sackers and Savers fell to the might of Immortan and his War Eagles. Although the territory has yet to be formally added to the Citadel, the filthy and tired populace remains hopeful that their collective suffering will be relieved soon following this most recent expedition.
"As surely as the sun rises, our great Immortan provides for us!" assured a War Eagle, raising his hands in the familiar eagle claw shape as a gesture of allegiance to his leader, The One Who Is Greenest. "We will go out and take that which is ours, and if we succeed, our places in Apogee will be assured! Immortan will guarantee our Tickets for the Forever Season. I caw, I die, I caw again!"
However, despite the War Eagles' terrific enthusiasm, some of the other suffering denizens of the Citadel are not as hopeful.
"I yearn for the days when the parking lots were as vast and empty as Willis Library on a Saturday," whispered one poor soul, clad only in a potato sack emblazoned with the words "Go Mean Green."
"I know Immortan Smatresk tells us not to become addicted to parking, as it will take hold of us and we will resent its absence, but…"
After saying this, our interview subject trailed off and shuffled into the distance upon hearing a rumor of a sweet spot opening up on Jagoe Street, right down from the Environmental Building.
Want to write for us?  Apply here!
Like what ya' see? Follow us on Twitter!  @BlackSheep_UNT