NYU
A Guide To Identifying the Different Types of NYU Students On Tinder
Whether you're trying to avoid them or hook up with them, NYU students are rampant on dating apps. To help you find your weekend soul mate, The Black Sheep created a guide so you can overanalyze and stereotype even more people on Tinder.
Freshmen:
Young, innocent, and trying to actualize their Hollywood perception of college, freshmen are the most vulnerable ones out there. Identifiable through their selfies, they're probably wearing the newest NYU merch, and if you look closely enough in the background, you might be able to identify the lovely wooden furniture that can be found in every FYRE dorm. Stay away, and don't get sucked back into the terrible life that is hooking up in dorms with seven roommates and awkward RAs.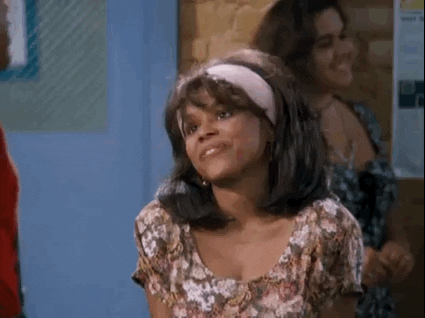 Sternies:
The Stern profile picture will probably contain some sort of collared shirt, and they'll look more successful than you, even if they're two years younger. Their Tinder could be confused with their LinkedIn, but it's still important to dig into those bios and find out how much work experience your potential hook-up has had. The number of internships can directly correlate with compatibility–if they can work for free then they can definitely deal with the nuisance of your overbearing messages.
International Students:
They came from across the pond and are often world travelers. Every picture they have is in a different country with a different climate, and they're most likely showing off how they're already legal drinking age in their country. Another obvious sign is their bio looking something like HKG | TPE | CHI | FLA | UAE | NYC and   
.
Tisch:
In their bios, Tisch students won't select NYU as their school but will proudly declare their education as "Tisch School of the Arts." Is it to distance themselves from other NYU normals or is it to appear creative? Either way, there's nothing more alluring than an artsy photography major who can be your new Instagram husband, or a film and television student self-promoting themselves with a link to their newest short (only available on Vimeo!).
Srats/Frats:
Sisters before misters, bros before hoes. They probably have pictures in front of a tapestry or in the corner of a Kimmel stairwell. You might as well skip any Greek letters because the friend screening process is multiplied x10.
The Creepy Guy That Doesn't Even Go Here:
You were sitting in Kimmel and their location was less than .1 mile away, so you just assumed they were an NYU student and swiped right, RIGHT? Wrong. Now you're messaging the guy that sits in the WSP dog park all day, or some lost kid from The New School. Even worse is when they pretend to go to NYU, but have no idea that Bobst is not a place you would want to go on a date.
Like booze before noon? So do these guys…