Ole Miss
If Ole Miss Sororities Were Pop Stars
Ole Miss has one of the best Greek Life communities in the country; many would argue that it is THE BEST. The main reason for this are the sororities. The girls on this campus are consistently ranked among the hottest, but they aren't all the same. We've got girls who can drink any frat boy under the table and that can do physics homework while applying makeup. Each sorority will attract a certain type of girl; whether it's the party girl, athlete, or the snooty princess. These girls are also super competitive, the key to their success. So with Ole Miss Idol in full swing we wondered, which pop super stars would represent their respective sororities in the best?
Chi Omega:
Rock & Roll, popular, fashionable and does her own thing. The Gossip Girl actress is a Chi O to a tattered concert T.
Alpha Phi:
Just like you don't know what you're going to get with Gaga, Alpha Phi is an unknown, but Ole Miss girls put on a show.
Tri Delta:
These leggy blondes shake it off at the bars, every philanthropy event, and sporting event: they seem to be everywhere, like T-Swift on the radio.
Delta Gamma:
DG was started in Oxford and are the most mom-like; watching out for their friends like a helicopter parent, for the OG Srat stars we got to give them Madonna.
Theta:
Theta is rising, similar to Trainor's Best New Artist Award. They also drop that bass at parties hard.
Pi Phi: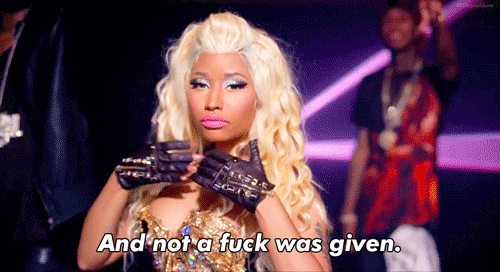 Minaj breaks the mold and doesn't like to be defined by a type. She likes to have fun, but if you cross her watch out.
ADPi:
On the rise, like Ariana Grande who is still growing as an artist, but she's got some Top 10 hits and is on her way to pop super stardom.
KD:
Tri Delts' neighbors, these friends also have a rivalry that makes each other better. Selena is almost as good an athlete as she is being hot and singing, perfect match.
AOPi:
Marches to the beat of her own drum and looks good while doing it. These girls are eclectic and love to have fun.
Kappa:
This is an obvious choice. These gals are the definition of cray-cray. They're the most fun and drink guys under the table regularly.
Phi Mu:
Everyone loves Katy Perry, just like no one really has a problem with Phi Mu. They're friendly to a fault and so many of these girls being pageant queens comes into play too.
That concert lineup would be sold out in seconds. All of these sororities rock in their own way and they all turn heads when they walk by.