Ole Miss
Ole Miss vs Arkansas: 5 Plays To Look For
The fate of Ole Miss rests in the hands of Hugh Freeze and his players. A trip to Atlanta for an SEC title requires the Rebels to win out. Since losing to Memphis, Ole Miss has dismantled both Texas A&M and Auburn. Three must-win games remain and it starts with Arkansas.
Fortunately for Coach Hugh Freeze, The Black Sheep has extensively analyzed game film of Arkansas. We've combed over every detail of their team in hopes to give Coach Freeze that extra edge. Ole Miss must win out for the sake of this school's mental state, and beating the Hogs would help. We've discovered five plays that Arkansas runs with success and must be stopped if the Rebels want to walk away with a win.
5.) The Bielema Shuffle:
Many football fans have already seen this trick play, but expect to see Coach Bret Bielema use a variation of it again this weekend. It starts out with one superior team beating Arkansas. Rather than improving your coaching strategies or play calling, Bielema goes into motion and instigates a fight with a student-athlete. Then he stumbles backwards pretending said student-athlete shoved him right in his bacon tits. This play has proven success with SEC officials.
4.) Bootleg Natural: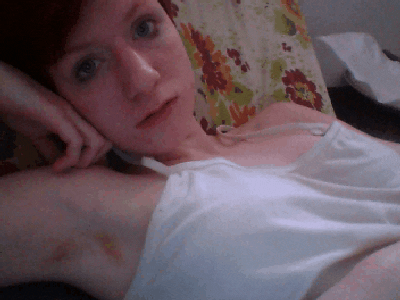 Arkansas is known as "The Natural State." This is often shown by their hairy residents, as manscaping has not yet been introduced to Fayetteville. This play comes up on third down or a during a field goal attempt. Basically all those Hogs in the bleachers start snorting and take their shirts off, exposing their natural spirit. Once the opposing team is distracted, Bret Bielema tumbles into a player and demands a flag.
3.) The Clinton Fake-Out: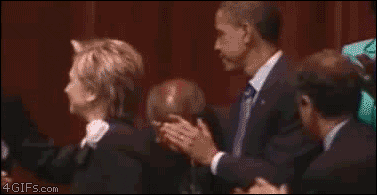 Named after future President Hillary Clinton and First Lady Bill, this play fools roughly half of the defense. Just when you think one of them is going to prison, some loyal intern takes the *ahem* blow and we never hear about it again. But enough about those Razorbacks. The former governor of Arkansas is known for his love of the ladies, so if he swings by Oxford you'll know what's up.
This play usually shows up whenever they're just certain they'll win. Bielema won't feel the need to fall down like a soccer player and the win is in sight. They'll come out in victory formation waiting to take a knee. Then some guy from Illinois leaps over the offensive line, rips the ball from the quarterback's hands and takes the ball back 65 yards for a touchdown. Sad Hogs all around.
2.) The Huckabee Express: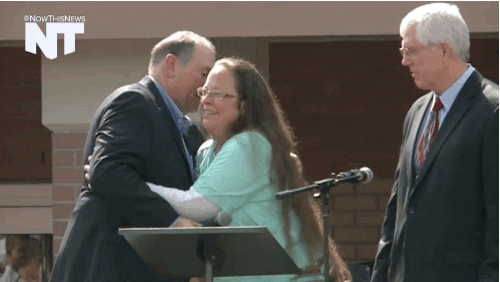 The man known for strumming his bass on Fox News and hugging Democrats has his own play too. And no, it doesn't involve eating squirrel. Arkansas will pull this play out early in the first quarter. After having an early successful drive that stuns the defense, they completely shit the bed. We'd like to imagine this bed is filled with corn husks.
1.) Bern Sweep Left: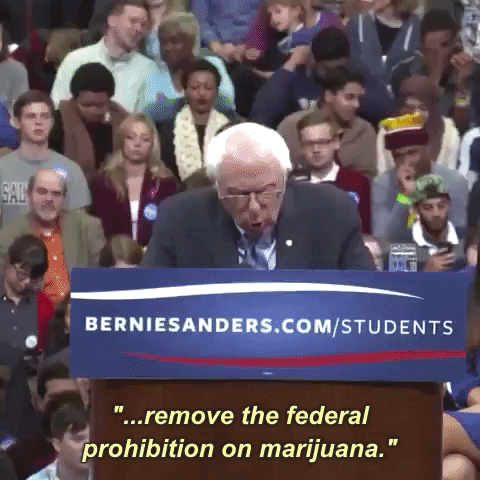 Little do teams know, players for the Razorbacks pass blunts during halftime faster than you can say "Bret Bielema is an embarrassment to the sport of football for that flop. Cut out that FIFA shit." The Hogs will be blowing smoke while you're grabbing some pulled pork nachos. The team smokes it for medicinal purposes, specifically anxiety
Bielema Dive Right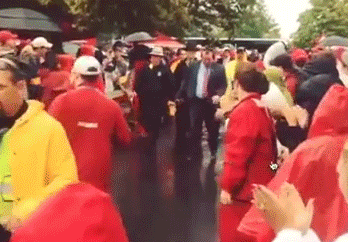 Not a play, just Bret Bielema falling down. 
The Black Sheep expects this to be a good one, but the Rebs should pull it out. Fans will be cooking bacon as we continue towards our destiny.
Enjoy the game.