Ole Miss
5 Acts Who Should Play Next Spring Concert
Another great year at Ole Miss is coming to an end and boy was it fun. The baseball season has been a wild one and given a lot of hope of repeating our Omaha success from a few years ago. For those of you who were able to shake off the hangover from the binge drinking that was done at Double Decker, then you made it to the Grove to see NEEDTOBREATHE. All told it was an electric show that had those who aren't too religious feeling something. This makes another great performance for the annual Grove show: we've seen Dierks Bentley, Nelly, and Goo Goo Dolls, among others. As Double Decker has gotten bigger though, its time the Grove concert gets bigger and we've got some names to throw out that we want to see.
5.) The Blue Man Group:
One of the craziest shows out there. These guys would turn the Grove into an LED Wonderland. The crowd involvement is huge and being able to see such a big music group for free is a huge boost. But mainly we want to see all the doped up hippies at the concert lose their minds.
4.) Radiohead:
From crazy to crazy good. One of the biggest bands in the world could probably play in the football stadium and fill it up beyond capacity. With hits like Creep and Paranoid Android the Grove would be raucous. Also the band was founded in Abingdon, Oxfordshire just a few miles outside of Oxford, England. They're practically alumni…
3.) Chris Stapleton: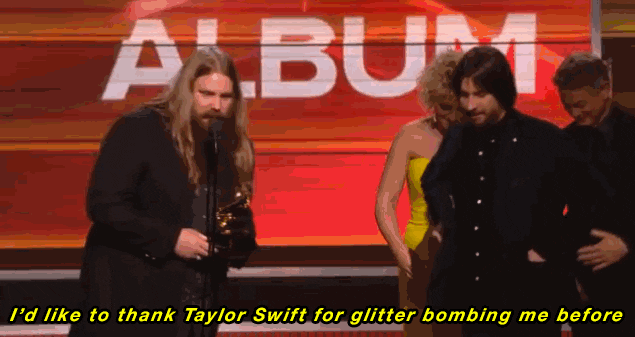 The hottest name in country music is blowing up faster than anyone with an All You Can Eat voucher to Chow King. The Traveller himself is a bona fide award-winning country star and the people of Oxford love their country music. There would be nobody to blame if he decided to strap on the guitar and play. (Yes we really reached for that joke… and took it!)
2.) Kendrick Lamar:
If there is a better live rapper out there we're hard pressed to find them. He has Los Angles running through his veins, but he's from South LA so he's family. Kendrick is similar to Tupac and Run D.M.C. in his lyrical and energetic performances which resemble a 70s arena rock concert and not an auto tune, redub, lip syncing 15 minute drizzle like some of his contemporaries. He's more than Alright, he's awesome.
1.) Katy Perry:
You were reading this the whole time thinking, when are they going to say KATY! She's the obvious one, so we had to make you sweat for it a little. She's one of the biggest supporters of Rebel Nation now and people have been expecting her to play a show for quite sometime. KP on stage singing Roar and then riding out on a giant electronic Black Bear would be a sight to see, especially if we could destroy the bear later.
Any one of these shows would be a premier performance, but hey we're not producers or music moguls that's why we're writing to you. If you have any bands or performers that you think are worthy for a Spring concert shout at us, if you want any of these artists shout at the people in charge of the budget.