UConn
5 UConn Buildings That Need to be Torn Down Immediately
In 1881, our large state school was a teeny patch of farmland. Literally, this was an agricultural school. In the 137 years since then, this school has been growing. There are testaments to our growth and expansion, as is obvious when looking at buildings like NextGen and that new building by Charter that no one really knows the purpose of. But you know what cancels out the good? The fact that we have some buildings that look like they're ready to cave in with a particularly hard slam of the door. So that brings us to the question of what buildings need to torn down ASAP like rocky.
5.) Beach Hall:
When you walk into the bathroom and feel like you're about to run into the Harry Potter gang opening up the Chamber of Secrets, you know there's a problem. While those types of bathrooms would look perfect for the old Hogwarts castle, the fact that they exist in a building on the same campus as NextGen means we needed that building gone yesterday.
4.) North Res Hall:
We've said it a million times and we'll say it again, NORTH CAMPUS NEEDS HELP. There is literally no bright side to North. To simply update it would be too expensive because everything needs to be fixed, so might as well tear that shit to the ground. The Jungle is no longer the lit center that it used to be considering all these new anti-fun restrictions on campus made everyone a snooze, so its purpose is gone. Or at least only let freshmen in so the rest of us don't have to worry about living there.
3.) Chemistry Building: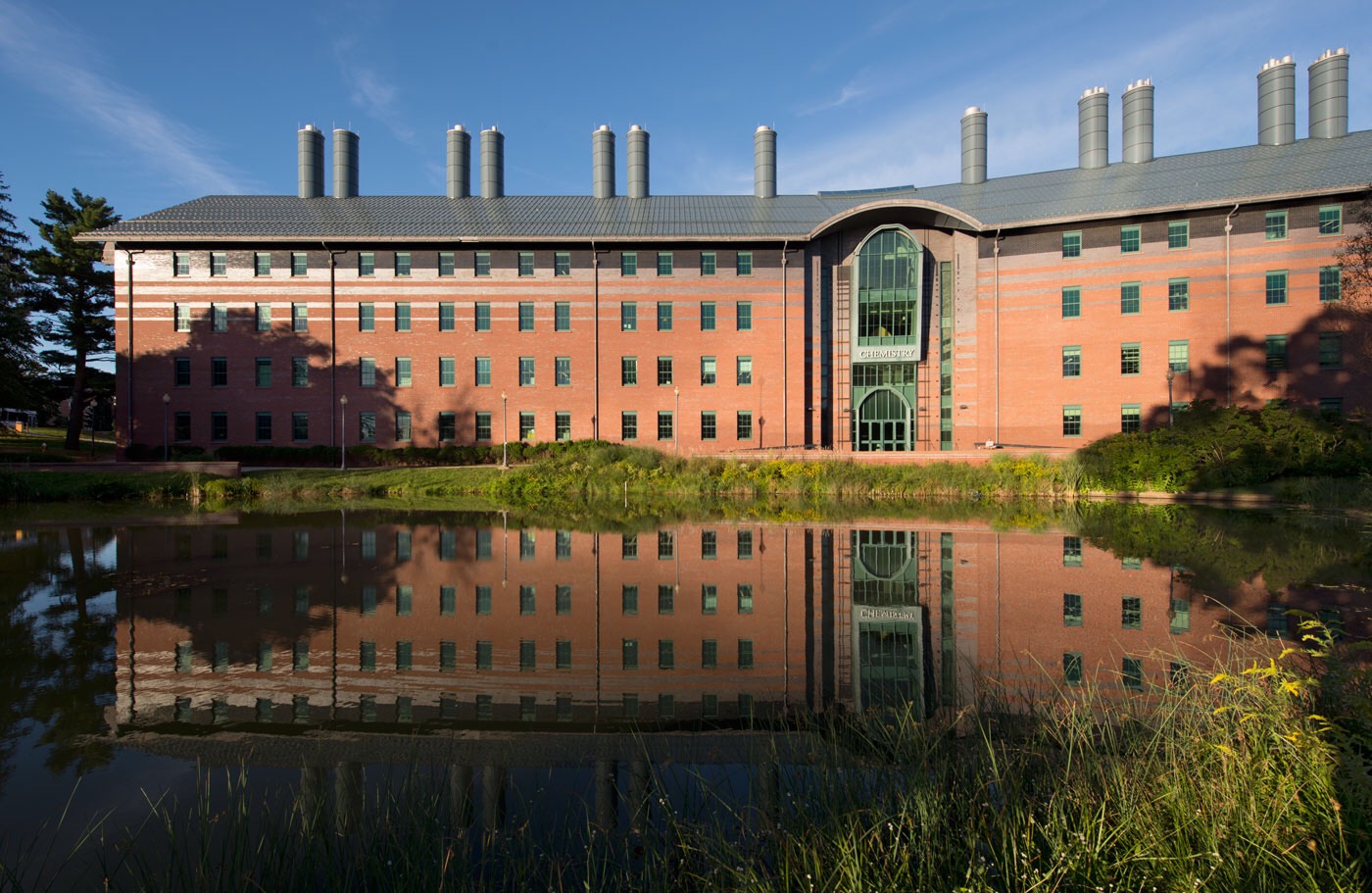 This building really isn't the most terrible on campus considering it'd probably be unsafe to perform experiments with dangerous chemicals in a majorly outdated lab. But just like Beach, the bathrooms are questionable at best. The only difference is these are chromed out to the extreme and have a single 3-watt lightbulb for the entire area. Besides, Chem sucks and rumors always say the department has been on probation forever, so let's just get that shit out of here.
2.) Torrey Life Sciences:
The fact that this building has seen fires and power outages is a sure sign that it's ready to be euthanized, and yet this university continues to ignore its pleas to be put out of its misery. There shouldn't be a lecture hall on campus as horrible as TLS 154. Not sure if the intended users of this lecture hall were literal 9-year-olds because that's how old we were the last time our legs were short enough to fit comfortably in the limited leg room, but not sure.
1.) Susan Herbst's 2nd home:
Maybe torn down isn't the right move because this house is a million times nicer than any dorms we'll be living in on campus, unless we're some learning community nerds. At this point, the planetarium that no one knows exists is probably of more use than this empty shell of a home. All those promises of using our money to make a better campus community are all lies. But she's our president and she deserves the best. (Look, we can lie too!)
There are many more buildings that deserve to be retired immediately but considering UConn's tuition rise that improved nothing, it seems we'll continue to dream. Keep an eye out for falling ceiling tiles. Maybe one of these days they'll wipe you out and for once, you can be thankful that you have to step foot in TLS 154 three times a week.
Know anyone at one of these schools?
UNC-Wilmington –$100 BOUNTY
University of Arizona — $300 BOUNTY!
Texas A&M Corpus Christi — $100 bounty!
Auburn — $100 bounty!
Penn State — $100 bounty!
Indiana — $100 bounty!
SUNY Oswego — $100 bounty!
Refer a friend for a marketing job, get $$$$ if they're hired! 
DM our twitter and we'll take it from there!
EASY MONEY!